Bringing Spring Indoors: How We Spread Cheer to Our Residents
14 April, 2023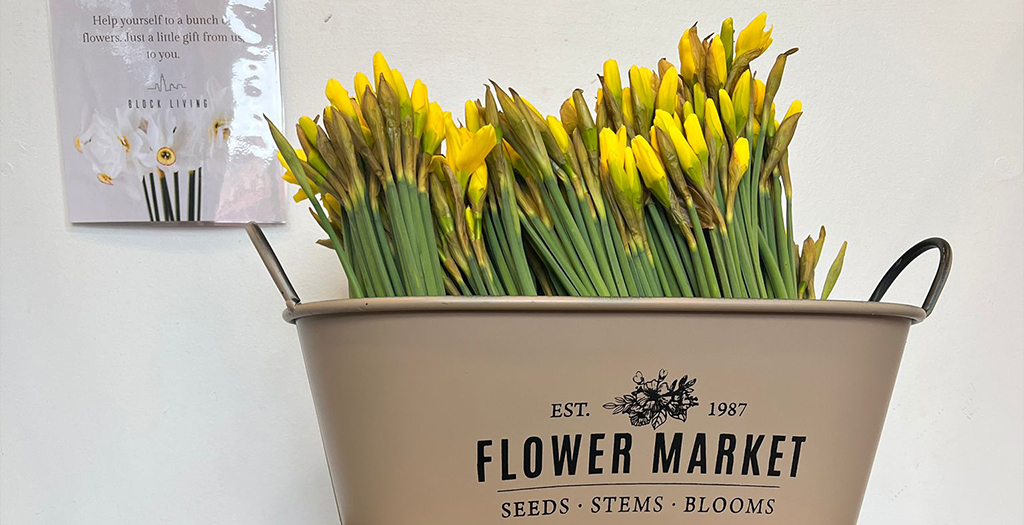 As the seasons change and we transition from the chill of winter to the warmth of spring, we can't help but feel a sense of rejuvenation and renewal. Unfortunately, Mother Nature doesn't always get the memo, and sometimes the weather doesn't quite reflect the season we're in. That's exactly what happened this week – as much as we were hoping for a sunny and bright start to spring, we were met with gloomy skies and rain.
But that didn't stop us at Block Living from bringing a little bit of springtime cheer to our residents. We knew how much they were looking forward to saying goodbye to winter and welcoming the freshness of spring, so we decided to take matters into our own hands and bring spring indoors. How did we do that, you ask? We distributed beautiful flowers to each and every resident in our buildings.
The sight of vibrant and colourful blooms is enough to brighten anyone's day, no matter what the weather may be outside. As our residents opened their doors to find a beautiful bouquet waiting for them, we could see their faces light up with joy and gratitude. It's moments like these that remind us why we love what we do – being able to make a positive impact on someone's day, even in a small way, is truly priceless.
At Block Living, we understand that it's the little things that make all the difference. That's why we always strive to go above and beyond for our residents, whether it's distributing flowers to celebrate the start of spring or simply being available to answer any questions or concerns they may have. We pride ourselves on being more than just a block manager – we're a team of friendly faces who are always here to help.
If you're looking for a manager that truly cares about its residents and goes the extra mile to make them feel valued and appreciated, look no further than Block Living. We're dedicated to providing the highest level of service, and we're always looking for new and creative ways to make our residents feel at home.
Contact us today to learn more about our services and how we can help you feel right at home in your building.